Powerful and fast mapping engine
supports loading user data on the map  (via itunes filesharing or icloud)
GeoJSON vector data (with built-in converter to convert SHP, KML, GPKG) and Raster Tiles in mbtiles/gpkg.
includes worldwide GeoNames Database with audio recordings of the pronunciations in English.
and Elevation, What3Words, PlaceCodes added to each record.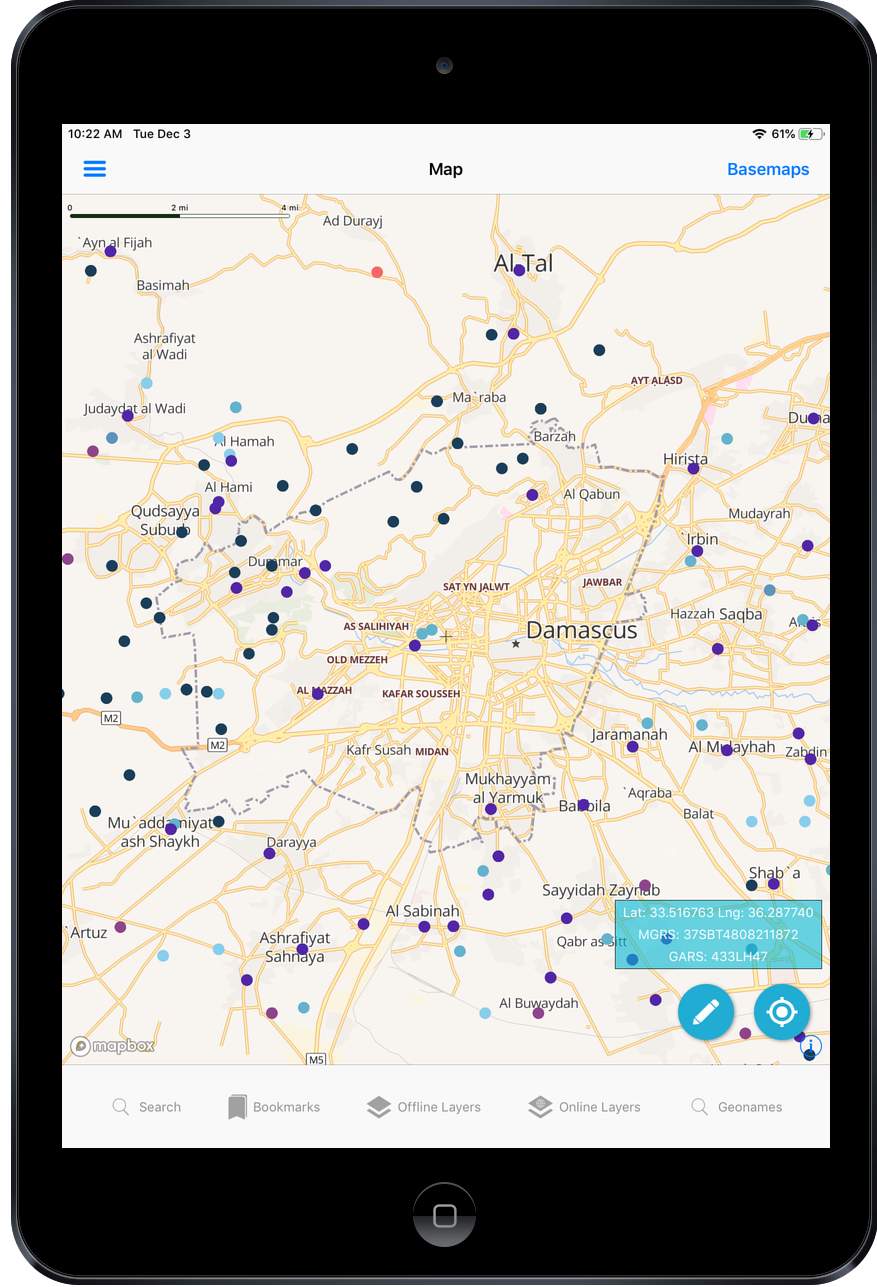 We are selling custom versions of this app
White Labeled Solutions and even selling source code
Native iOS app with NGA Foreign GeoNames Database
Available for each Country with Offline data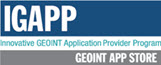 GeoNames Database
Toggle buttons for filtering by Feature Class
Filter by Feature Designated Code
Filter by Font Code
Text Search for GeoNames Name Field
Enable other search parameters (optional)
Search by ID Type
Find all GeoNames in MGRS, PlaceCode, What3Words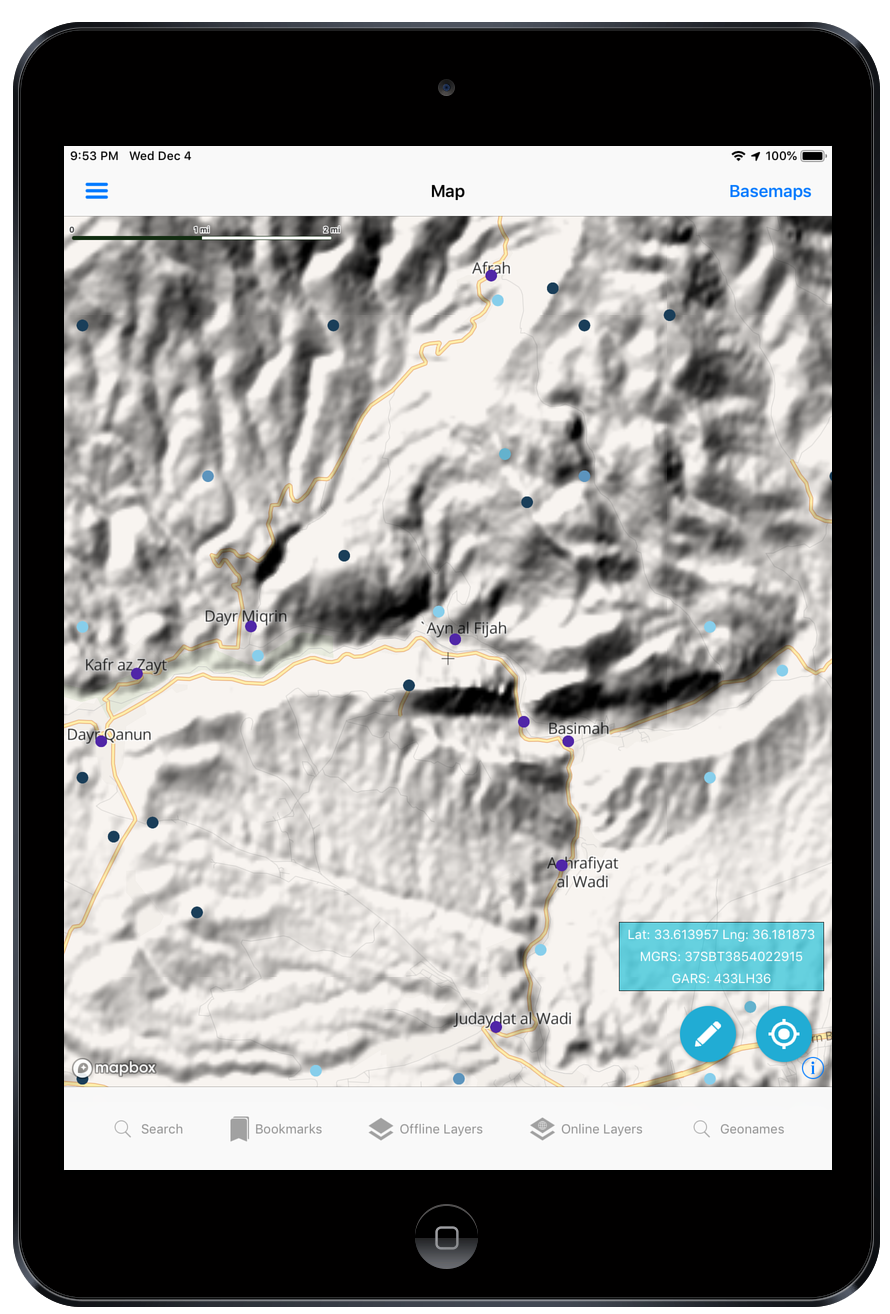 Offline Map
Open Street Map Vector Tiles with Several Styles including support for hillshade raster tiles and contour lines vector tiles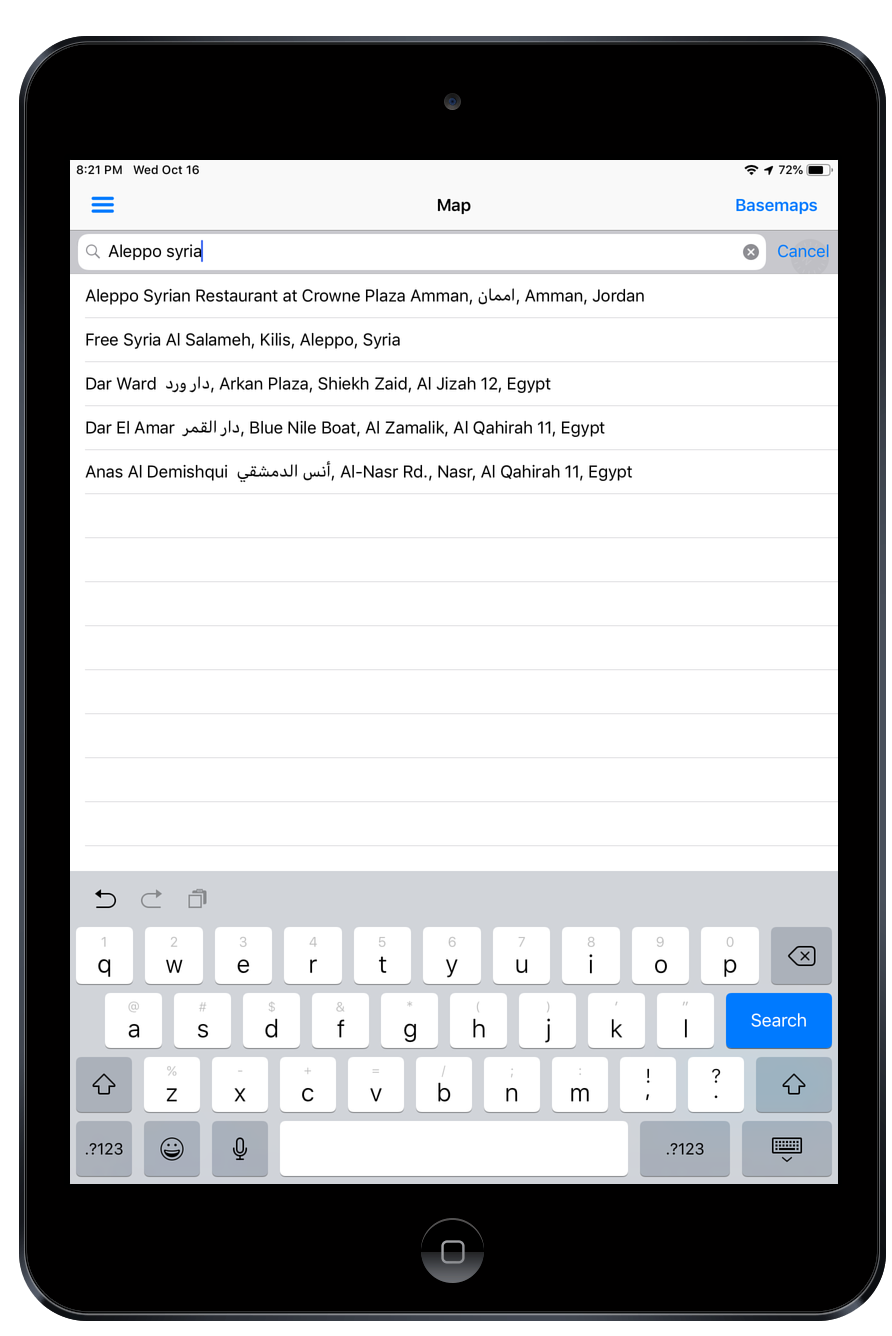 Open Street Map Place Name and GeoCoding
Geocoding and OpenStreetMap Search (place names)
Opening nomination search input
Search text input
Result options. When you click options you can show point or polygon of area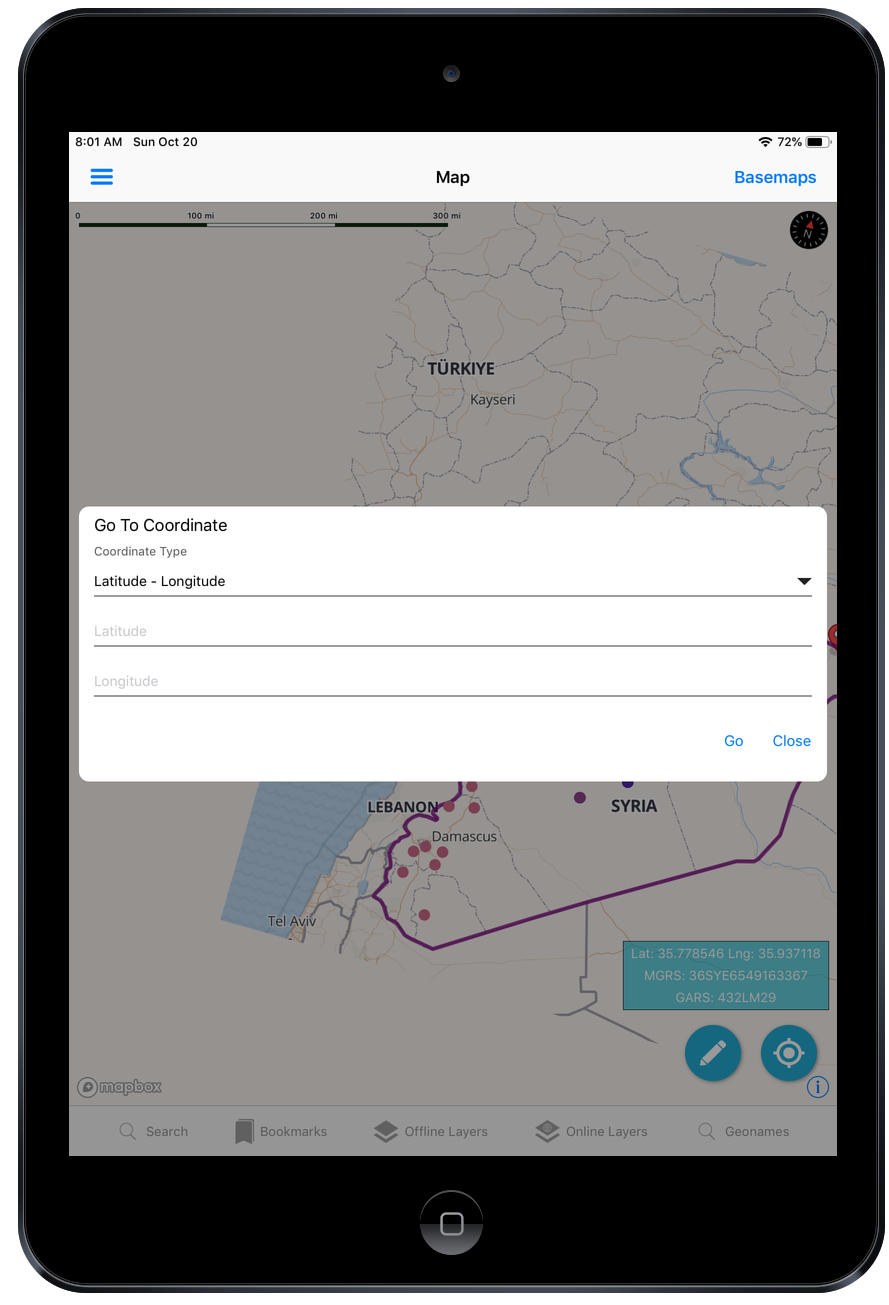 View Coordinates and Go To Coorindates
This allows you to easily compare two maps by dragging the control left or right
1 – Showing center map coordinates in multiple formats:
latitude longitude
MGRS – Military Grid Reference System
PlusCode/OpenLocationCode
What3Words – *Requires Internet
XY
2 – Showing coordinate element on the map ( right top. If you don't want to show coordinates you can toggle this feature off)
3 – Saving settings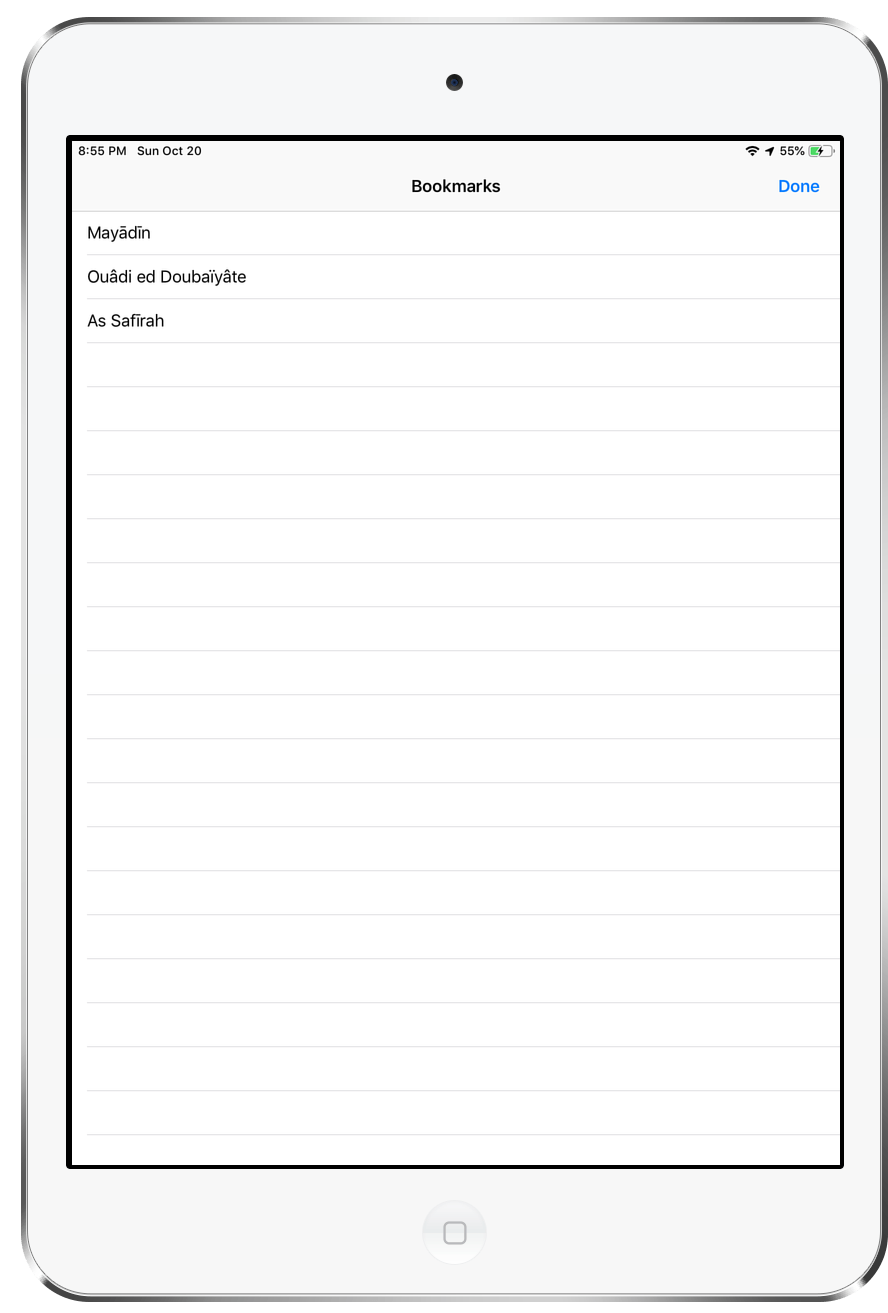 Bookmarks
1 – From the GeoNames popup you can add a bookmark
2 – Bookmarks can be managed from this screen.
3 – Go to the bookmark, Delete the bookmark, Export the bookmark to GeoJSON format.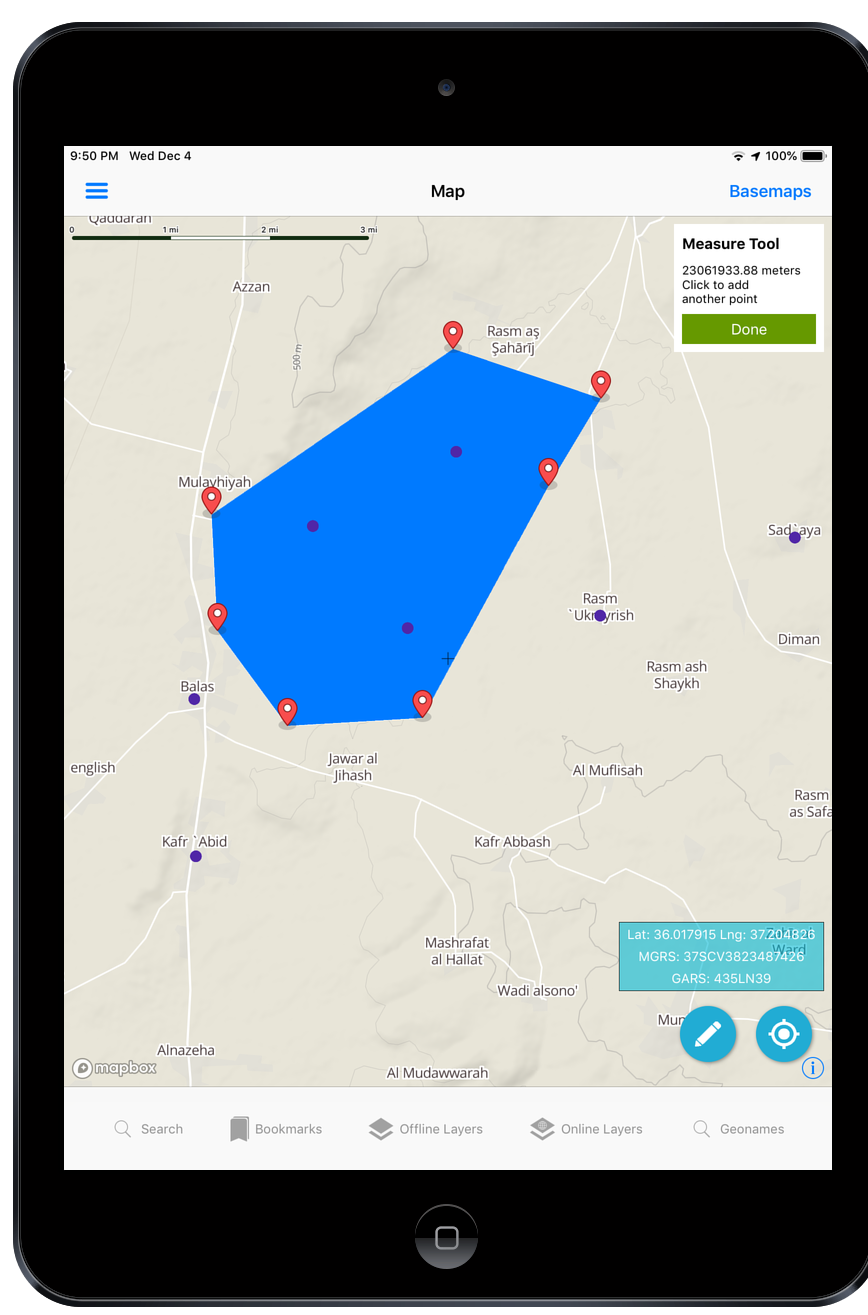 Measure Linear and Area
1 – if you want to draw again when finish before drawing
2 – Unit types but for meters and area, kilometers, meters, yards, inch, mile etc etc
3 – is color of measure feature
4 – this is measure tool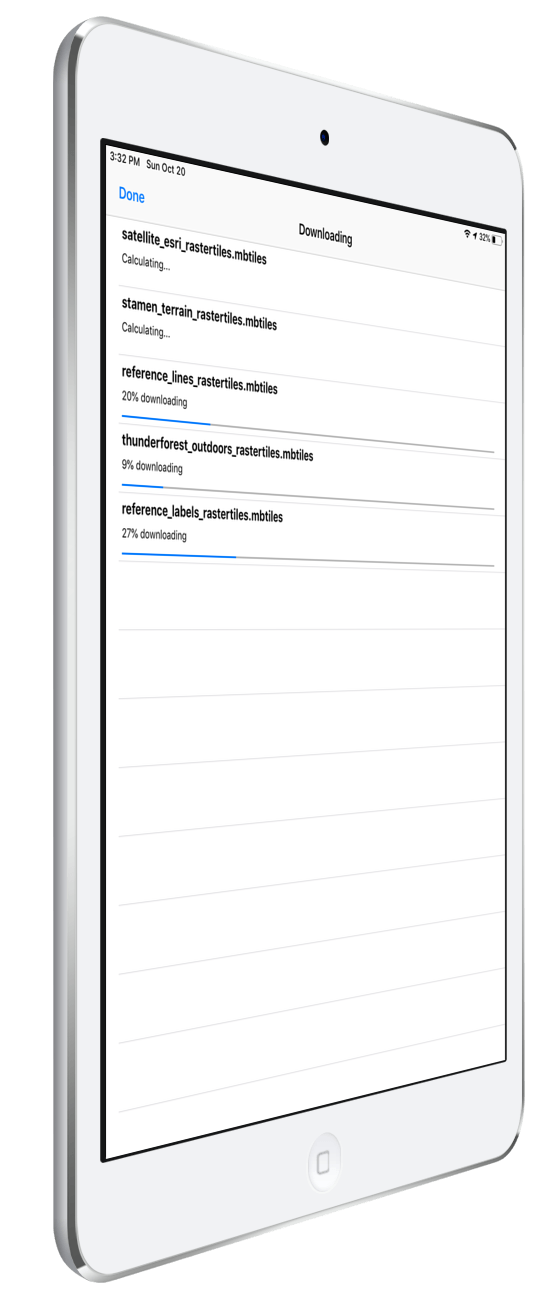 Data Downloading
Required Files: There is NO option to select these by default these will be downloaded when you click download.
Optional Files: You have to Manually Select these files for them to be downloaded.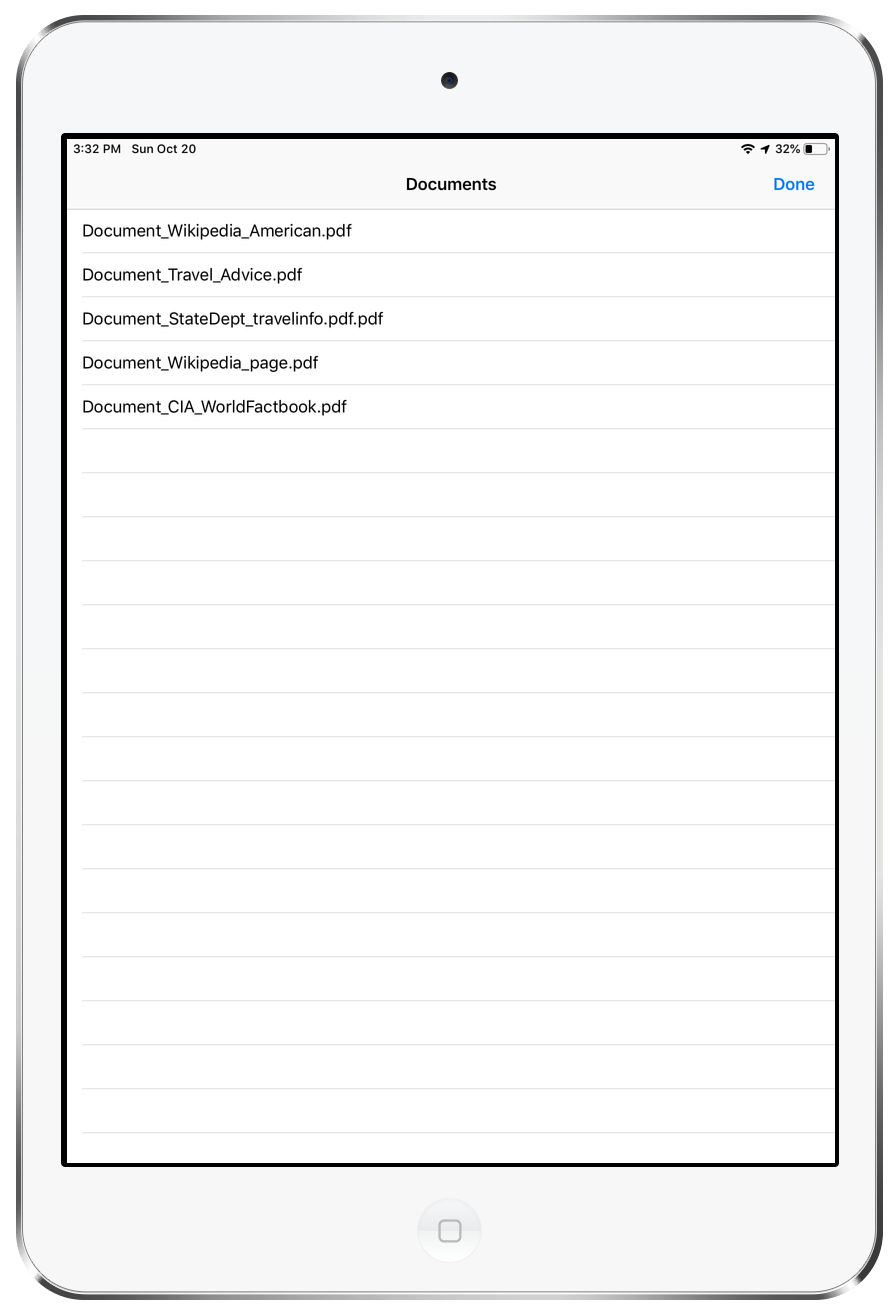 Documents
There are PDF documents created from websites.
Optional offline documents from
State Department Country Travel information and Advisories
CIA World Factbook
Wikipedia Page
Optional to add your own documents.
Supports loading user PDF documents.
Attribute table/Grid of GeoNames
View Attribute table/Grid of GeoNames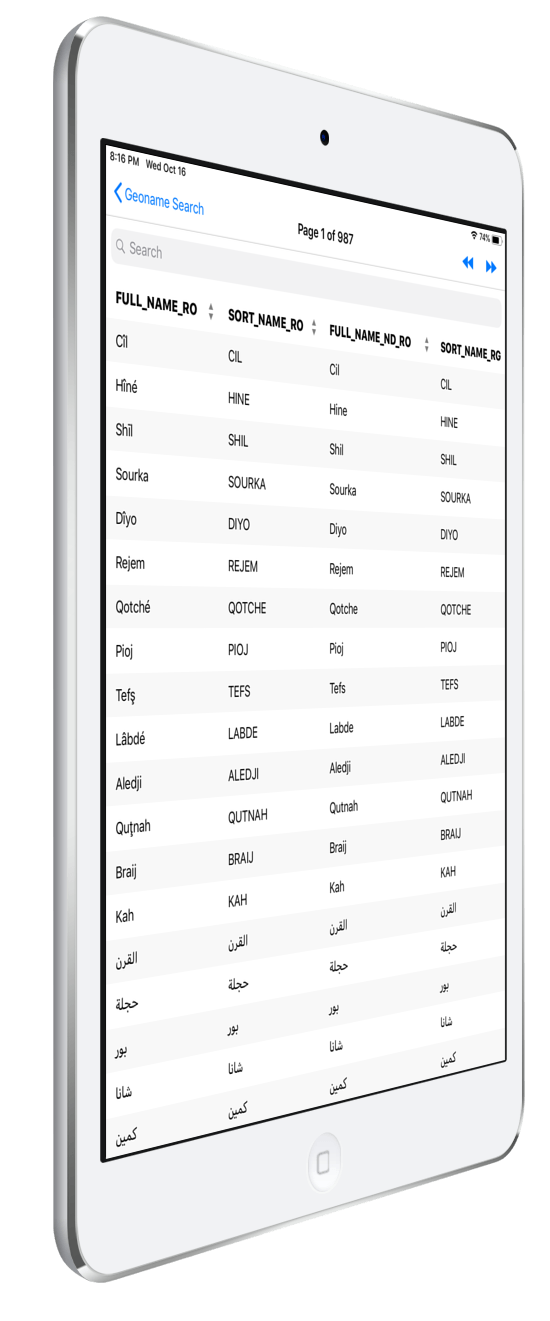 Offline Layer Management
This control works with both the default internet connected vector tile Open Street Map basemap (from OpenMapTiles hosted by Tech Maven Geospatial) as well as the optional offline data.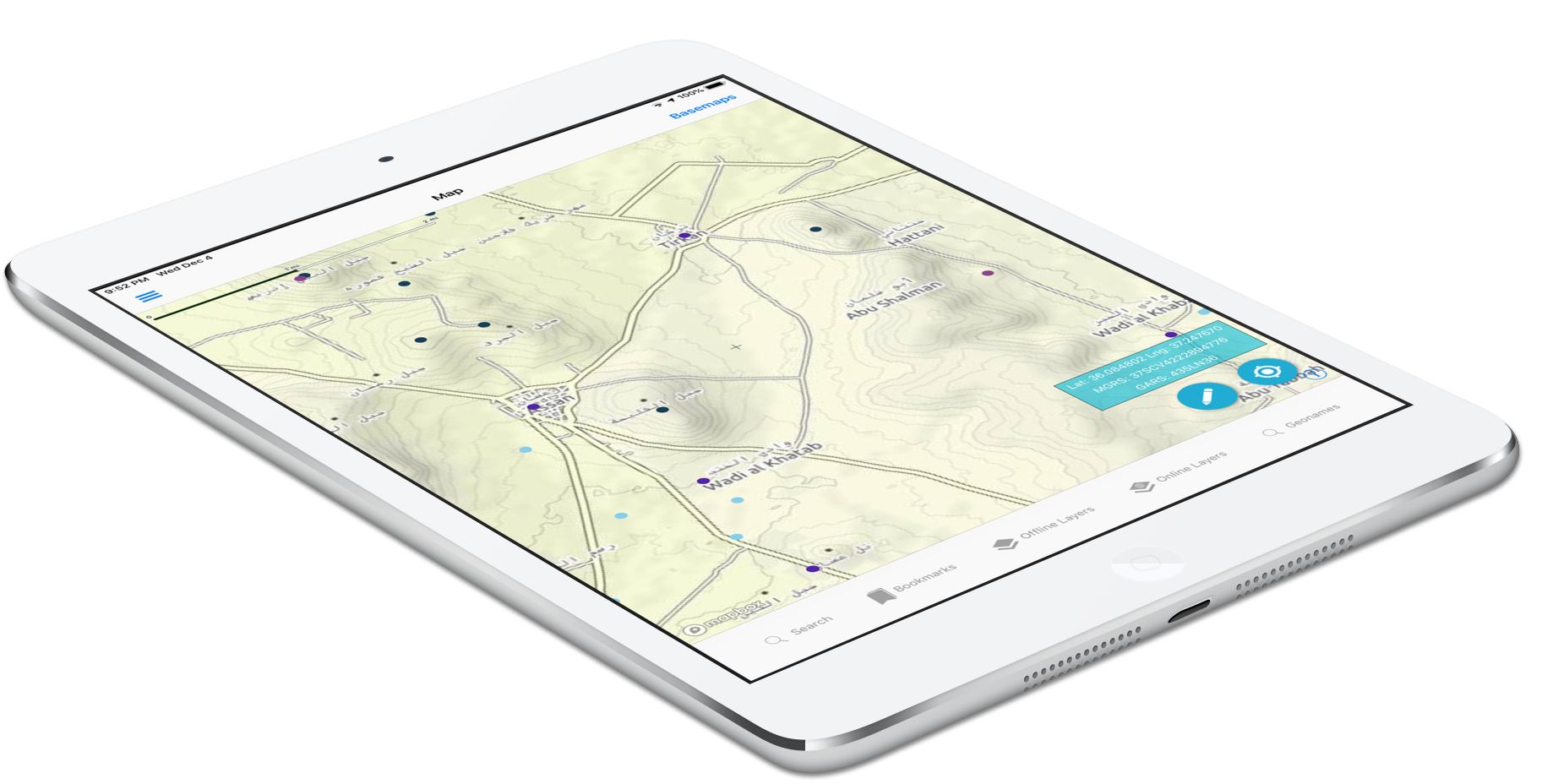 Bookmarks
From the GeoNames popup you can add a bookmark
Bookmarks can be managed from this screen. Go to the bookmark, Delete the bookmark, Export the bookmark to GeoJSON format.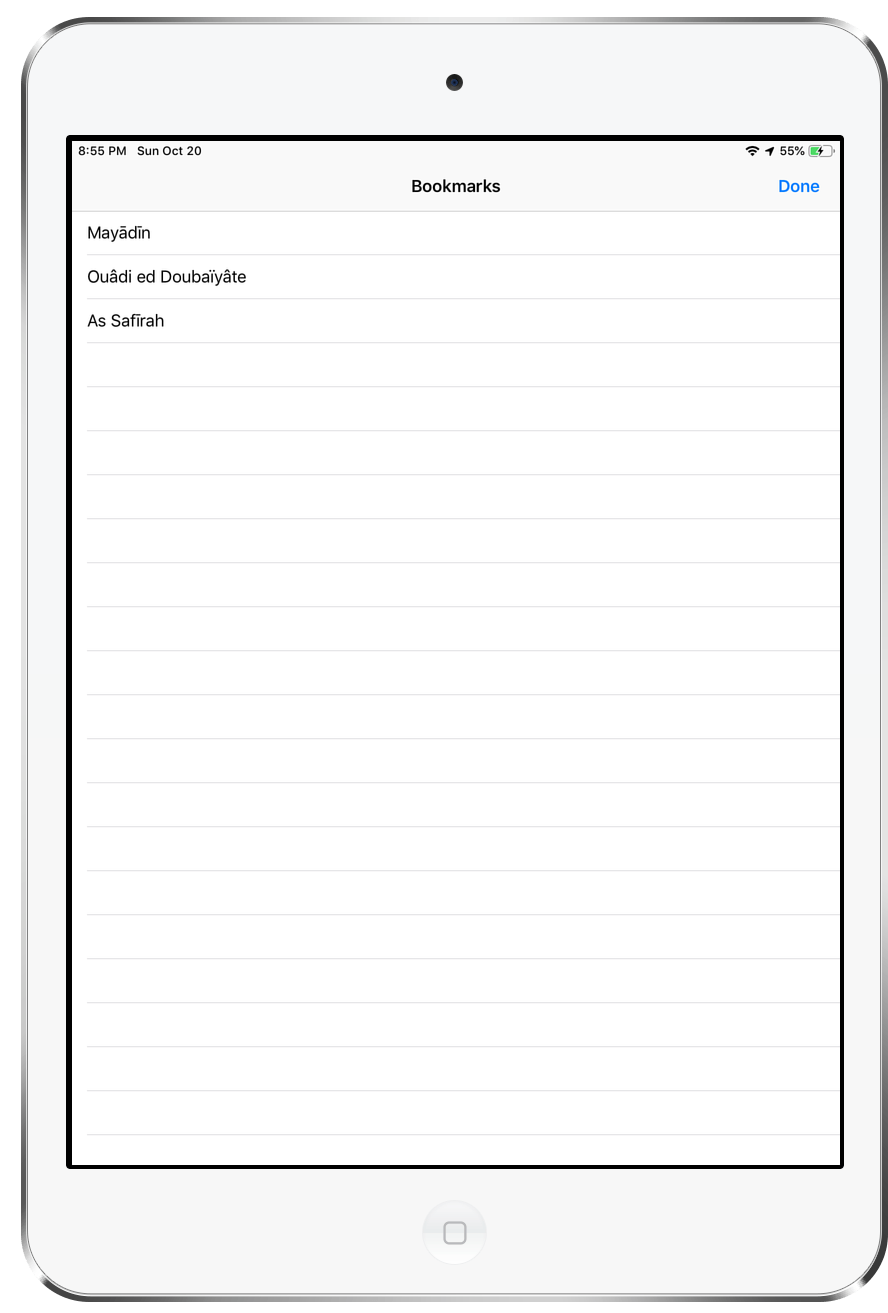 Vector Tile Open Street Map Styles Picker
The app includes support for the following Styles – Bright, Toner, Positron, Dark Matter, Klokantech, Klokantech3D. And 3 styles for use with other basemaps below the OSM vector tiles so those styles have Opactity settings/transpareny for the polygons (Bright, Dark Matter, and Klokantech)
Note: there is a toggle to turn off the OSM Basemap.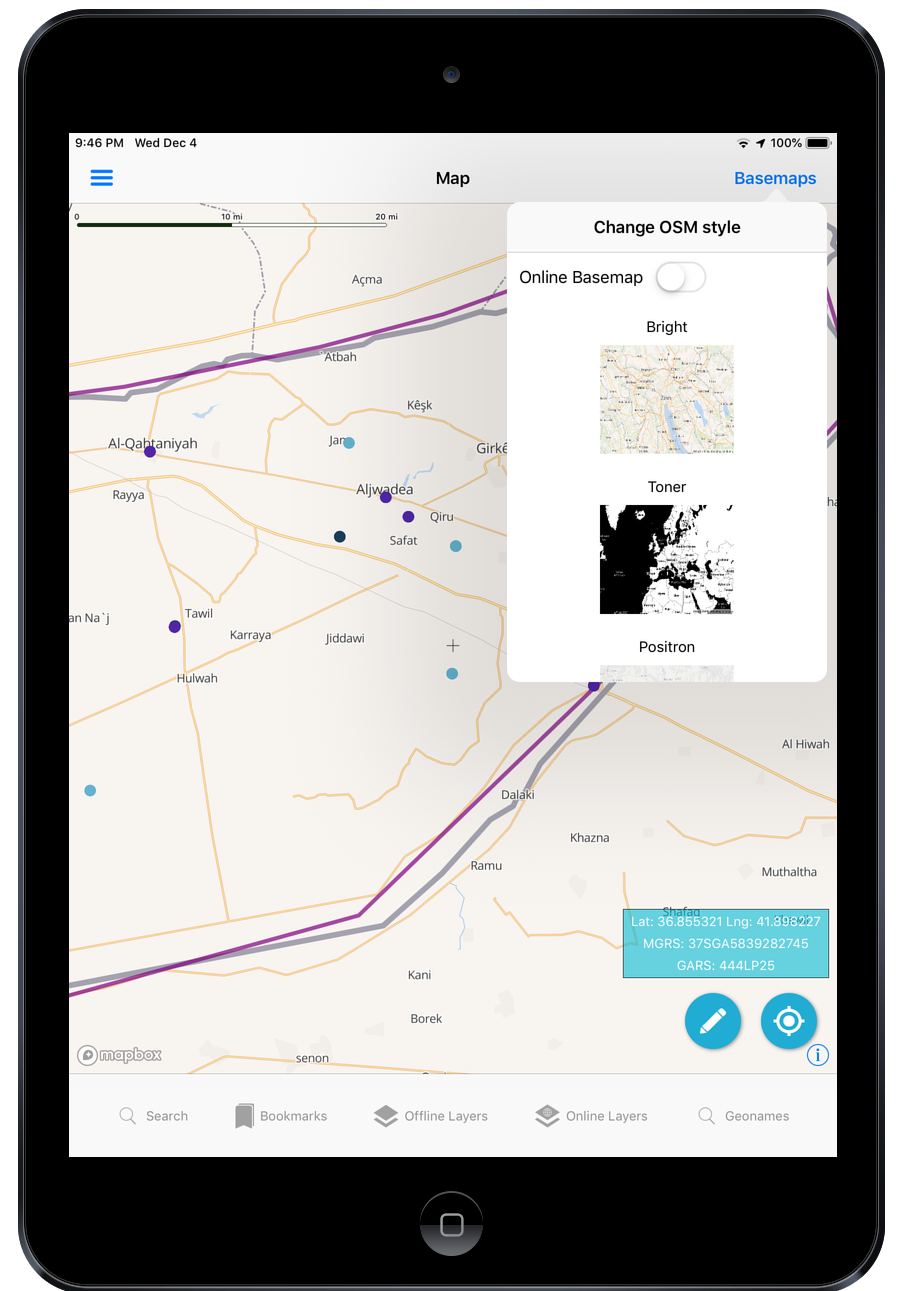 Go to Coordinates
Latitude Longitude,MGRS Or,What3Words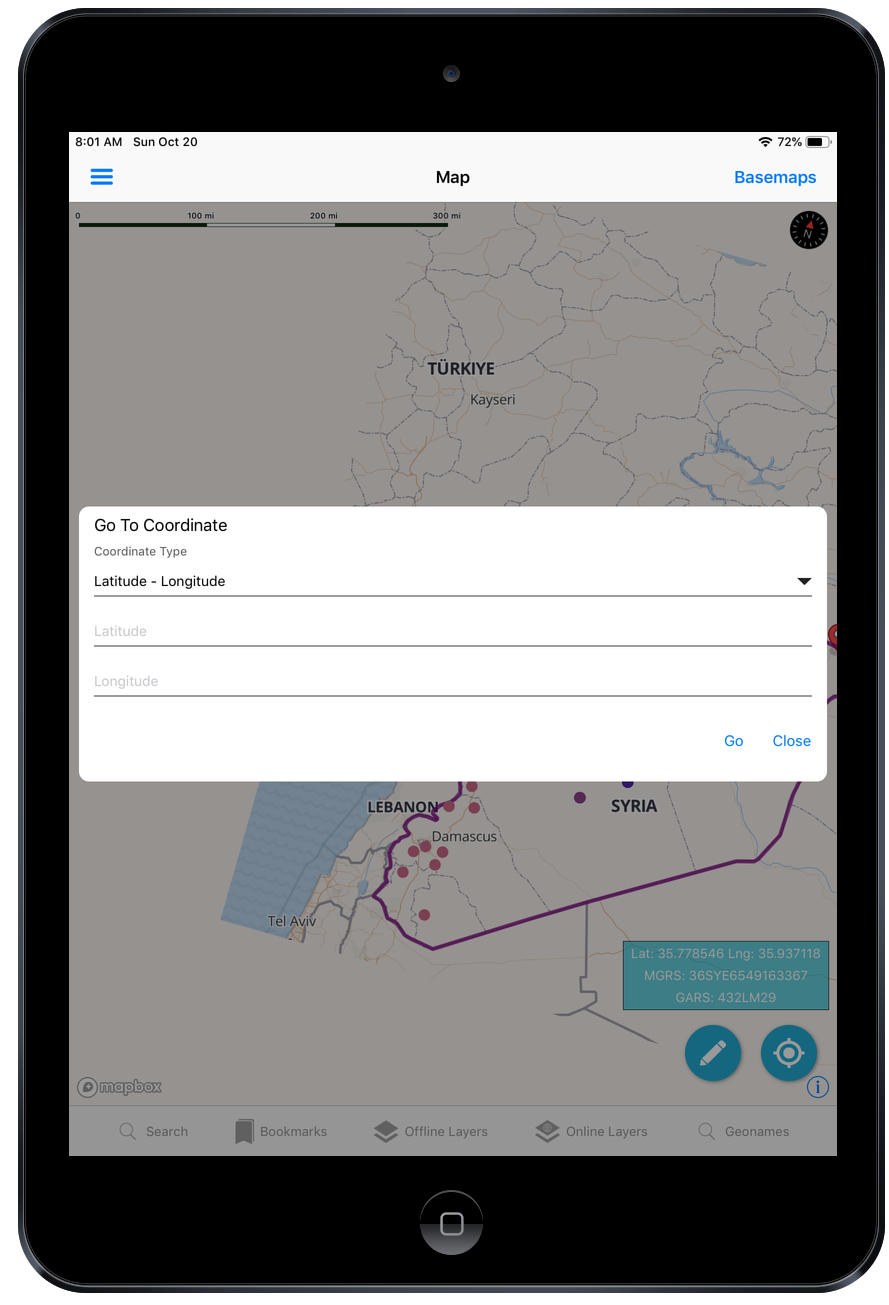 MapBox Search/GeoCoding/Places
Search uses MapBox API/Places and enables Geocoding Addresses or Place Searches. In Address Mode( Google) Requires Internet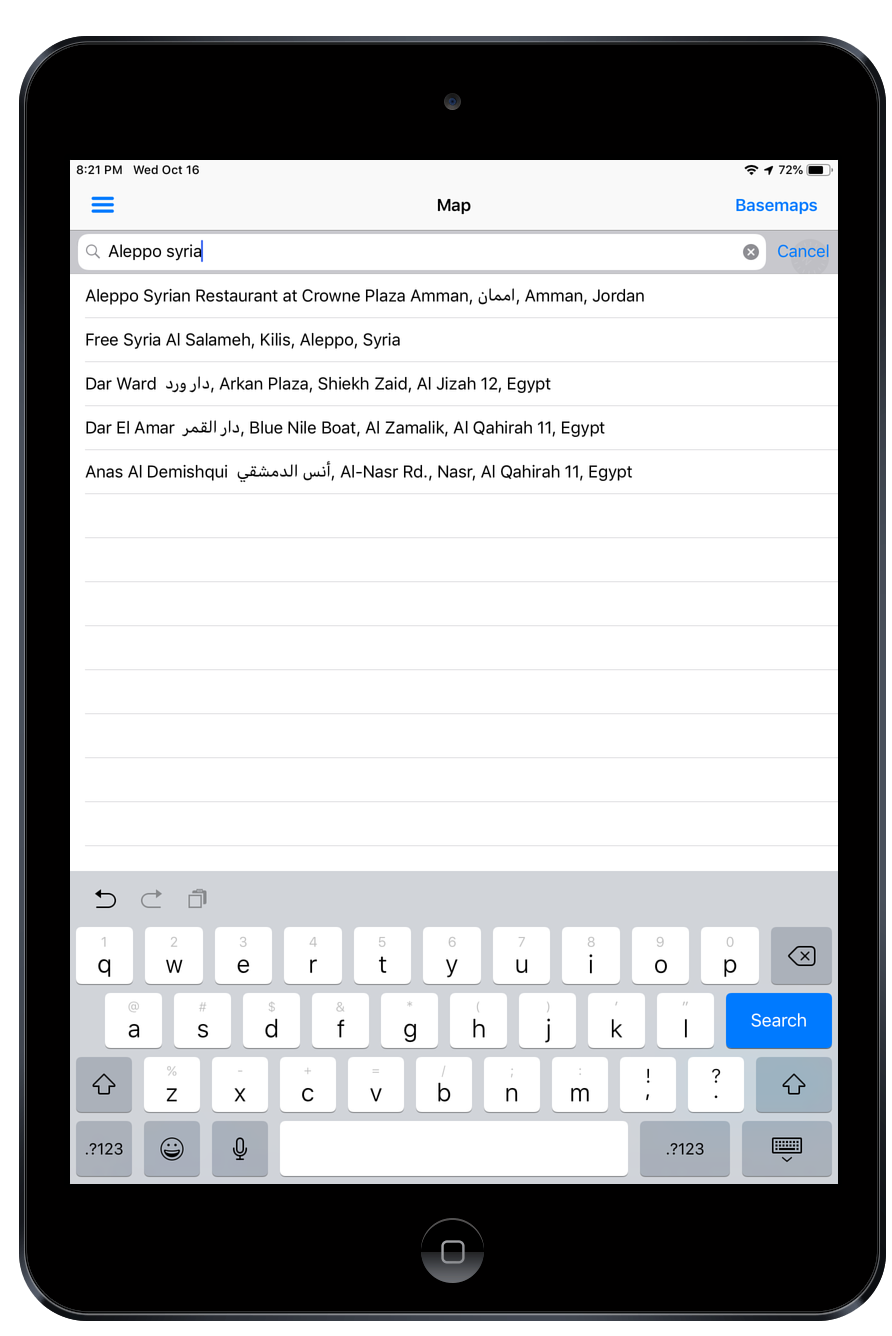 Measure linear and area
It can calculate point, line and area, and delete all measure features.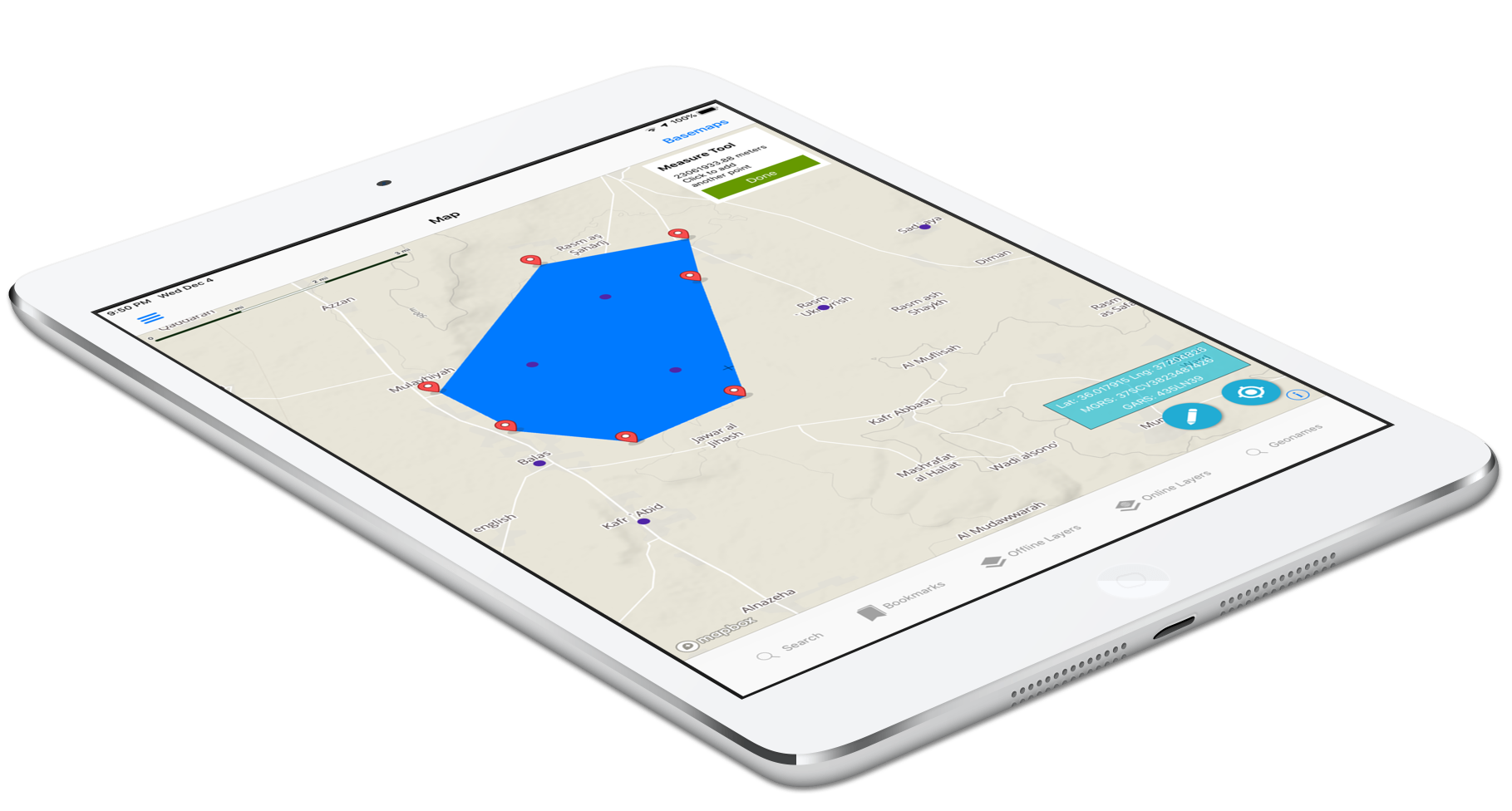 Filtering
You can do a text search, filter by Feature Class and Feature Designated Code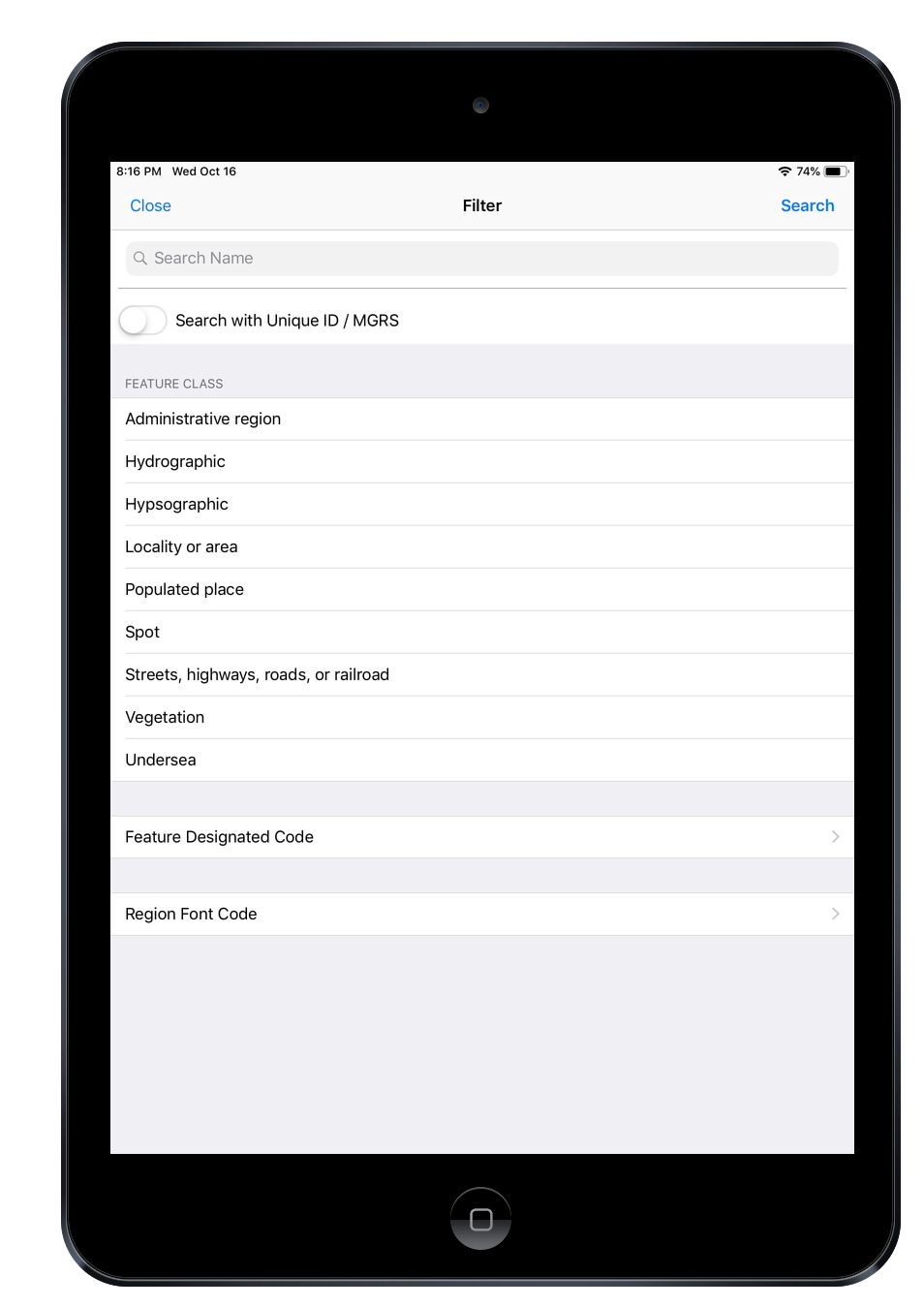 Enable GeoLocation
Show Location on the Map
Move the Map to your location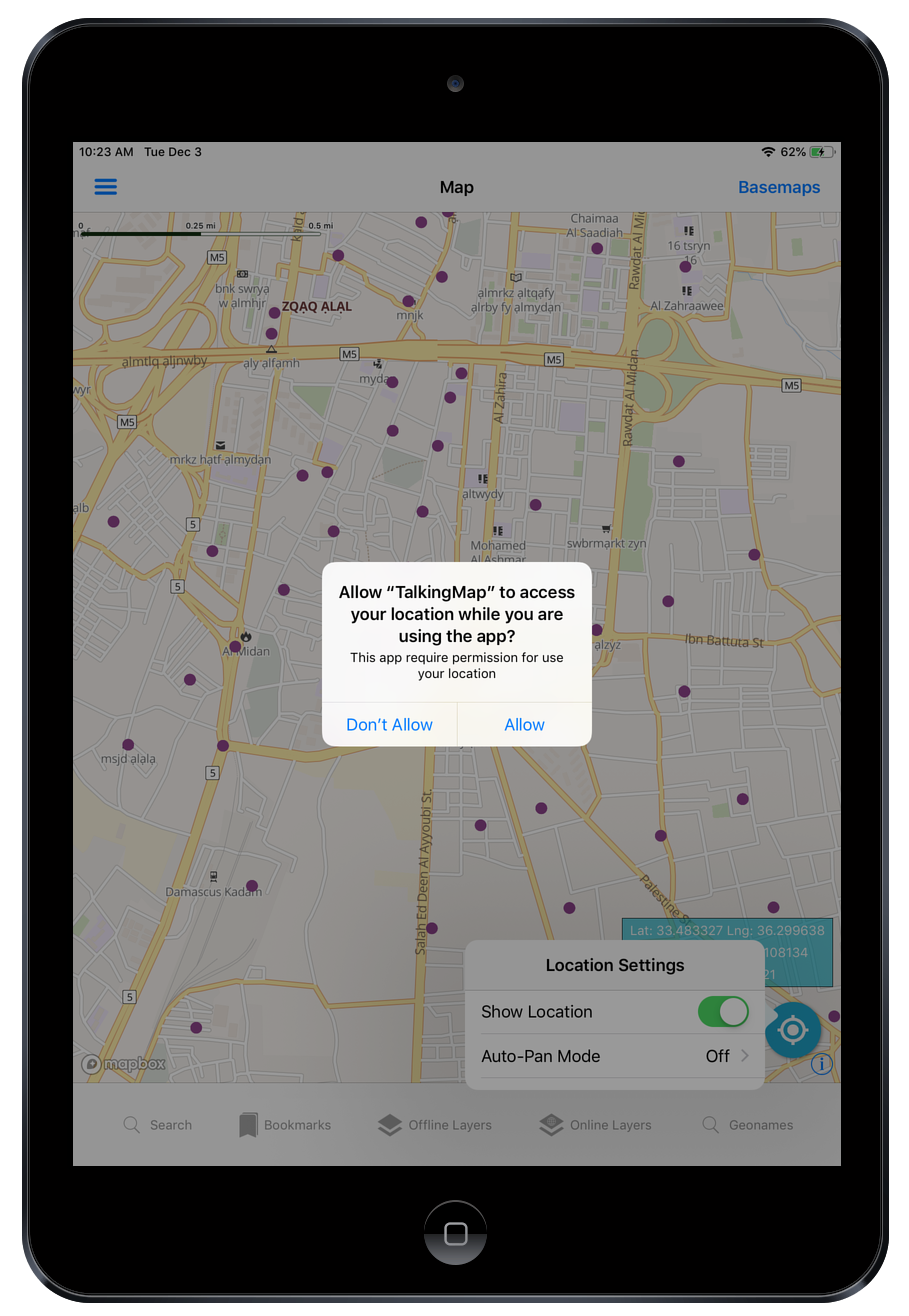 Map Scale
Both a scale bar in Metric (M or KM) and traditional Map Scale 1:500,000 or 1:50,000 is included as to optionally toggle on.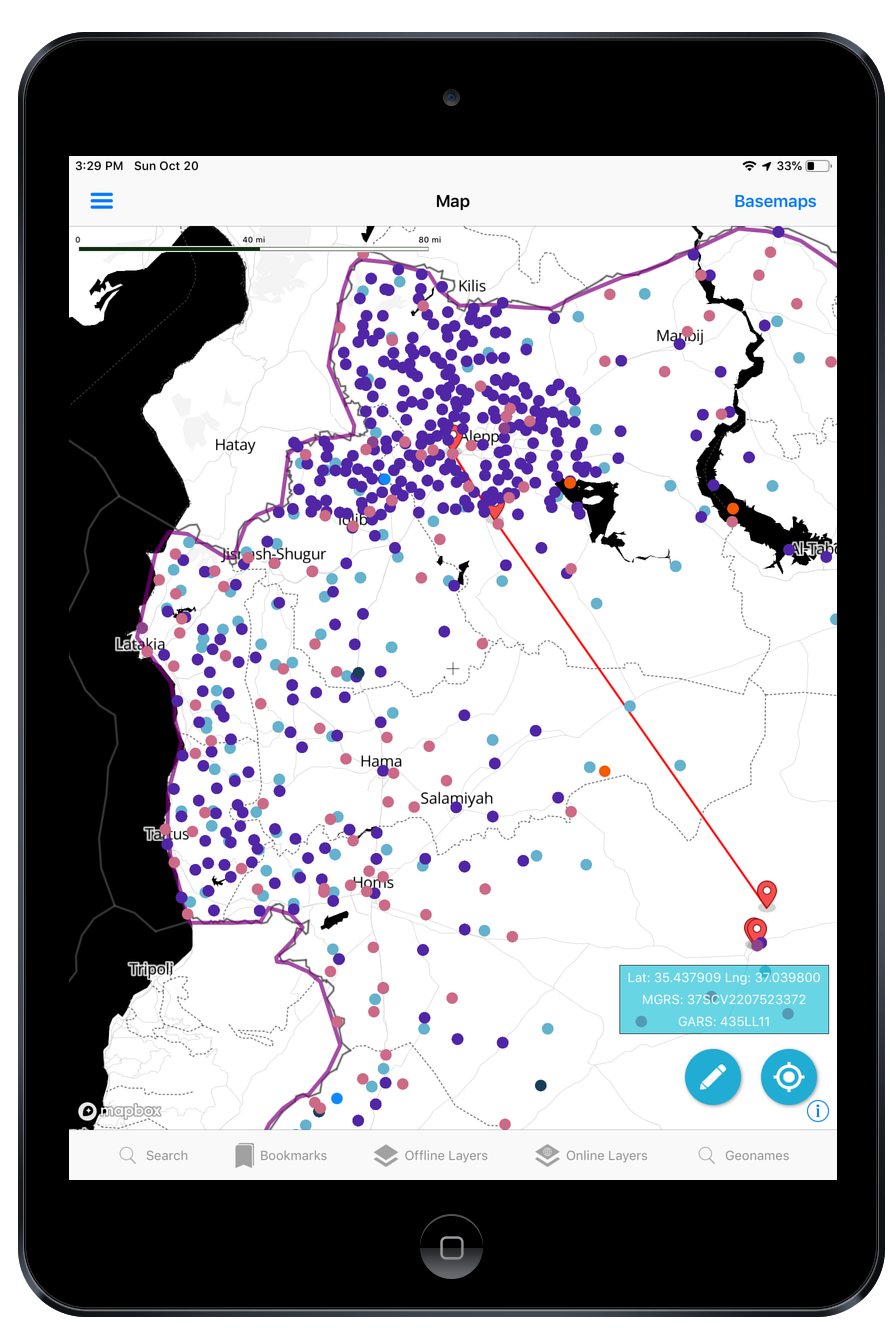 Popup
In popup ,that feature displays on the map and you can also download geojson of that feature and also finding bearing another feature,finding distance to another feature or point and also  add to spatial bookmarks . You can also listen about geoname information with deleting from information list but not from map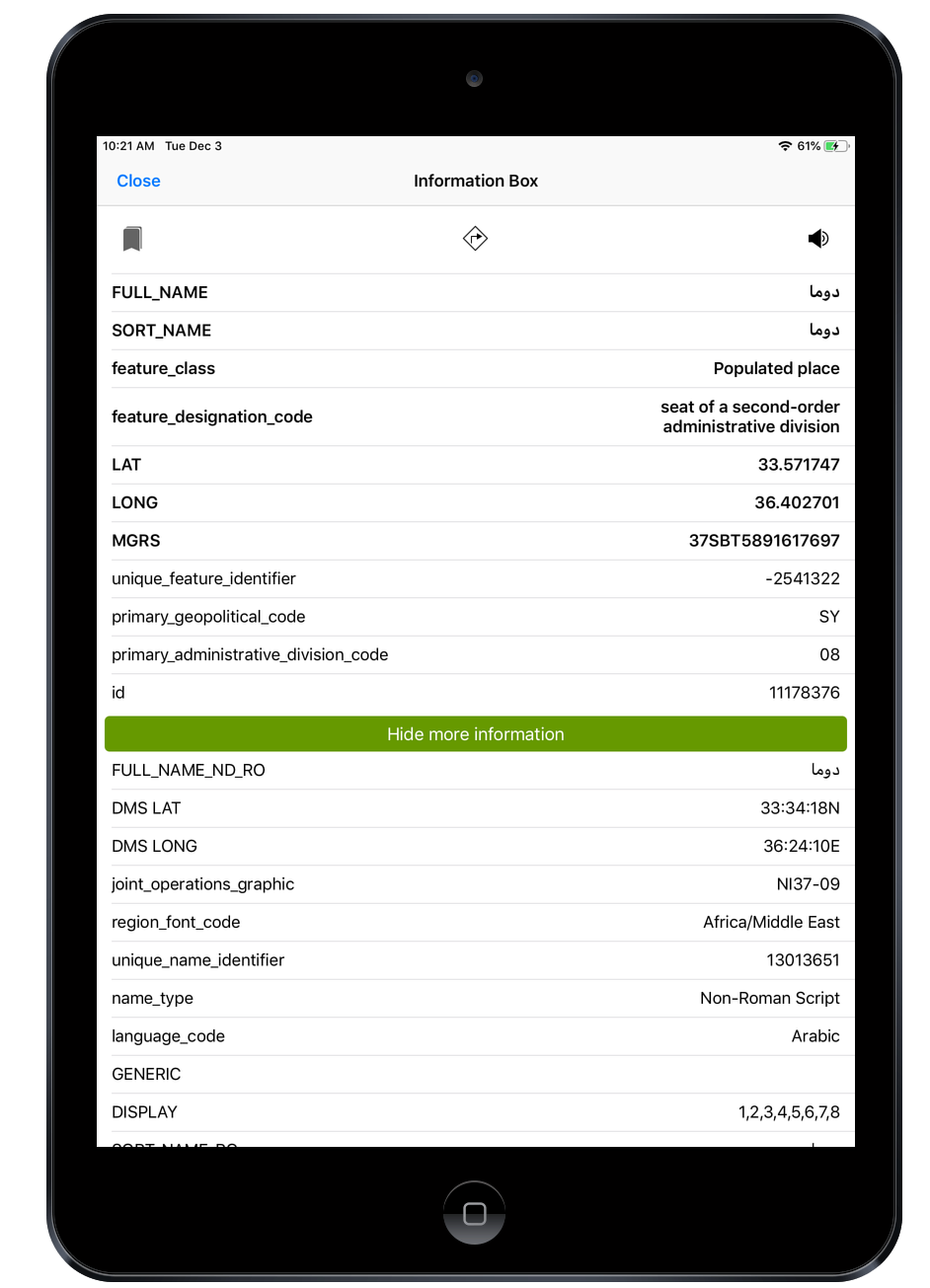 Raster Tile Basemap Picker
The App includes Basemaps from many popular Providers some Free and some commercial.
Country Map Data Explorer
We have equivalent app on Google/Apple/Microsoft Called Country Map Data Explorer.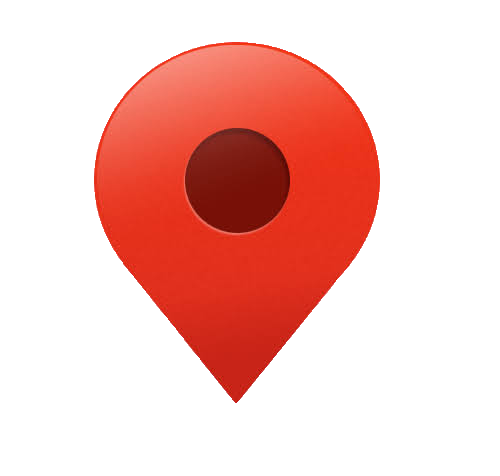 Need Offline Map Data
Talking Map App is the right choice
It's designed for disconnected limited availability environment with offline map data and databases.
Any Government Personnel stationed overseas, Any Citizen or Traveler to that Country can use this App.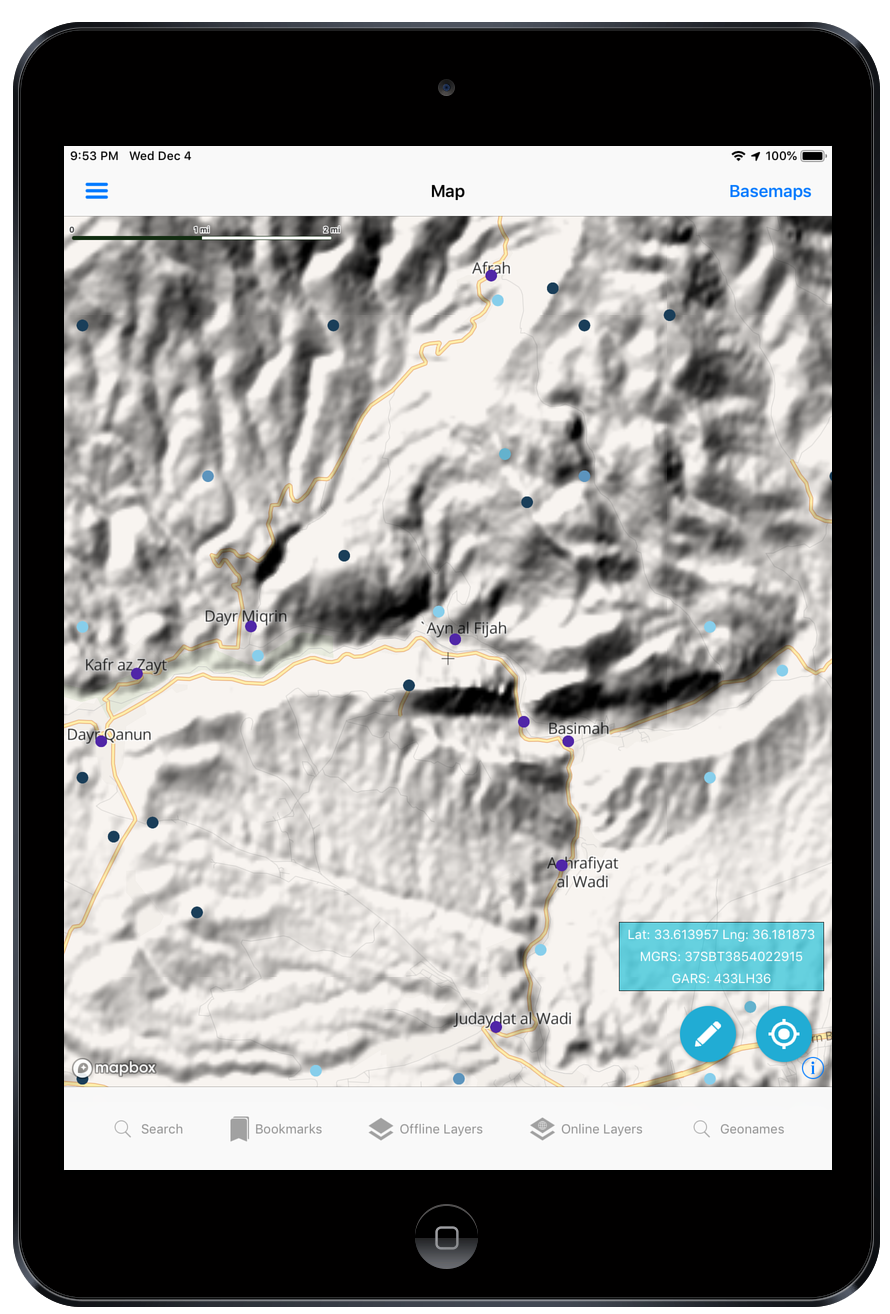 We are developing versions for most deployed areas where US Service Personnel
Syria, Afghanistan, Iraq, Pakistan, Yemen, Libya, Lebanon, Israel, South Korea, Eritrea, Somolia, Djibouti
We make custom versions contact us to learn more