PRINT MAP App
Export high quality maps from vector tile basemaps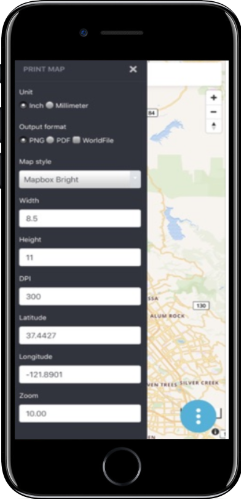 Rapidly build Maps
Select Stylesheets of vector tile basemaps and satellite imagery from MapBox and OpenMapTiles/TileHosting
Create an export for use in offline mapping app georeferenced PNG or high DPI PDF
Annotate
Coming Soon…Add annotations to map
Overlay Vector Data
Coming soon…. Overlay GeoJSON data
Search
Uses MapBox API for Places and Geocoding
Draw/Digitize
Coming Soon…Digitize and Draw features
Offline Operations
Coming Soon… Add local tile layers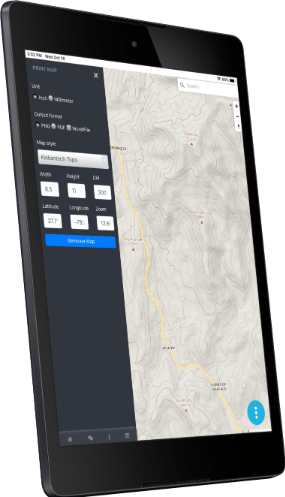 Easily Export High Quality Maps
Select Output
Quickly Share Exported Maps
Share with native ios and android means
PNG with our without georeferencing sidecar files (PGW and PRJ)
PDF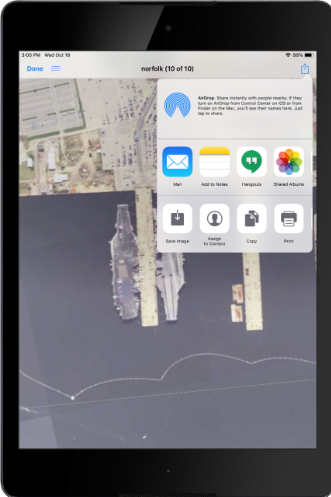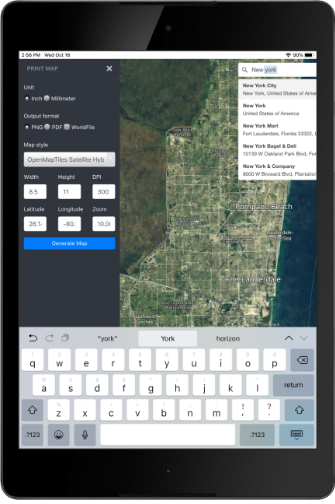 Frequently Asked Questions
Can I draw, label, Annotate?
We had planned these features for verison 1.0.0 but were were unable to deliver. However, they are planned
Can I overlay my own vector data?
Coming soon we will enable you to load geojson, kml, gpx, csv, wkt, gpkg vector features and ESRI shapefiles
What is map projection?
The Spatial Reference System for the Map is ESPG:3857 Auxillary Web Sphere/Google Spherical Web Mercator
Can I export map series/books
We have plans to add these features
Can I load my own mbtiles/gpkg tiles?
The app does have an integrated tile server for serving local offline mbtiles and gpkg raster tiles, vector tiles. In future releases of the app we will expose this feature and allow you to add to the map